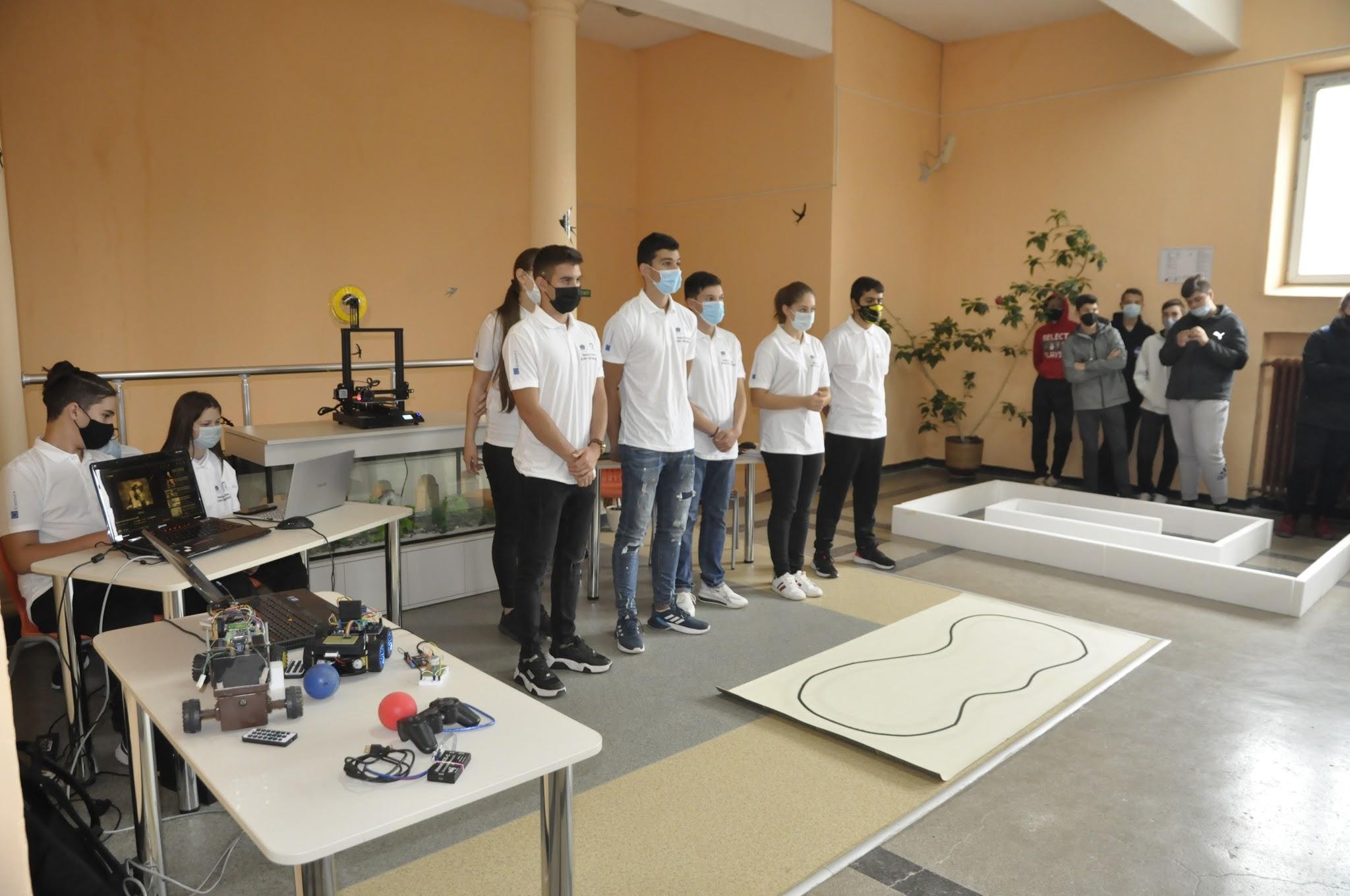 The official opening of the robotics club at PMG "Hristo Smirnenski", Pernik took place on the 30th of September 2021, which is part of the activities of the international ERASMUS + project Network of IcT Robo Clubs (NITRO CLUBS EU)
Guests of the event were Assoc. Prof. Naiden Shivarov, Chief Assistant Professor Denis Chikurtev and Stanislav Yovkov – PhD student from the Institute of Information and Communication Technologies of BAS. They performed a demonstration of a robot that uses an artificial intelligence camera, as well as a specialized software program that is used to simulate robots (ROS).
The head of the Robotics Club at PMG "Hristo Smirnenski" Mr. Radoslav Vassilev presented the main activities of the club, and then together with his students made two demonstrations with a robot. The first showed how the robot follows a line through a line sensor, the second – how the robot passes through a maze using an ultrasonic sensor and obstacle sensors.
This initiative enjoys huge popularity and is of great interest among the students at our school.